With Price Checker you can check how competitive your quotes are for any route, based on the Per Mile Price or fixed Postcode Area Price or Location Price you have entered (all quotes includes minicabit's commission).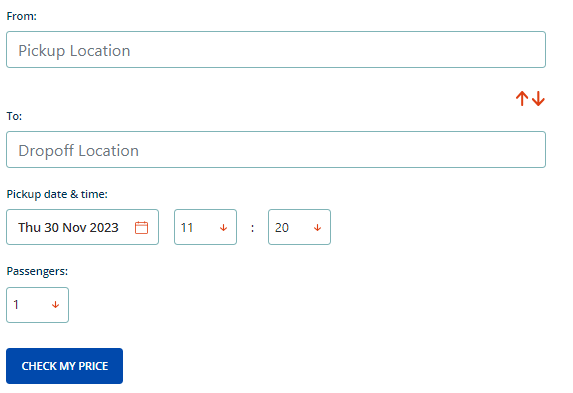 Price checker table
Simply add a pickup and dropoff postcode, select a date and time and number of passengers to check your price.
The results will let you know if you are appearing in the searches or not.

Search results
If you have more than one fleet type eg Standard and Executive Cars, we will show your quotes for each fleet type. You can then adjust your prices accordingly.
If the results return that your quote is not appearing in customer search results, this might be due to either
Your quote being too high vs. the length of the trip, on a £ per mile basis, to amend your mileage rates please visit Mileage Pricing.