You can now control your uplifts for the festive period and other holidays from within your minicabit account. In your minicabit dashboard go to 'pricing' → 'more options'.
Once on this page, you can choose the percentage uplift on a given date, and on some days choose what time the uplift starts.
REMEMBER: setting the highest uplift possible might be tempting, but it will mean you will not be competitive on searches and will receive no bookings on these extremely high volume days.
Our recommendation is to check how competitive you are on those dates and adjust your uplift accordingly.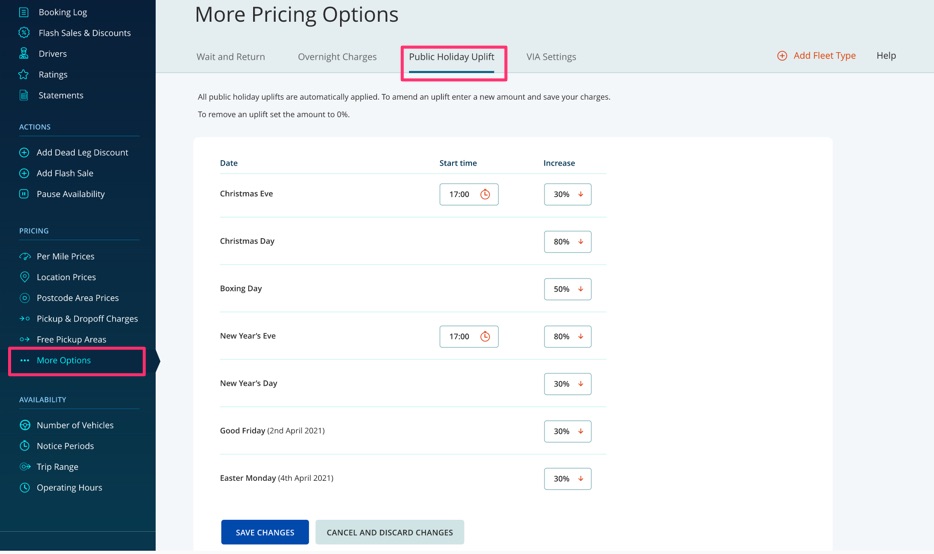 Current Uplift days:
24th December 2023

25th December 2023

26th December 2023

31st December 2023

1st January 2024