Your new minicabit dashboard
minicabit has long been taking user feedback on how we could improve the Admin portal to help you boost your revenues. So having listened intently, we're excited to announce a brand new Admin portal!
You can log into your Admin account with your existing login details to enjoy new features, including:
A brand new look and layout, with most frequently used pages e.g. Dashboard, also formatted to use on mobile phones
Quicker set up/updating of price settings across multiple fleet types, with less items to enter
Support for taking bookings for Electric Vehicle (EVs) and Wheelchair Accessible Vehicle (WAV) cabs
A suite of updated and upcoming tools that can help you gain more bookings e.g. Flash Sales.
Please email admininfo@minicabit.com if ever you see any issues with how your account settings appear. Otherwise you can now manage your bookings and your account settings in the normal way from this new site.
Your existing cars will now be classed as a Petrol/Diesel/Hybrid fleet (unless it was previously set up on minicabit as an EV fleet). You can then click 'Add Fleet Type' in the top right hand corner to add any EV or WAV vehicles, whether Standard, Executive or Luxury cars
You can now manage your availability for each fleet type separately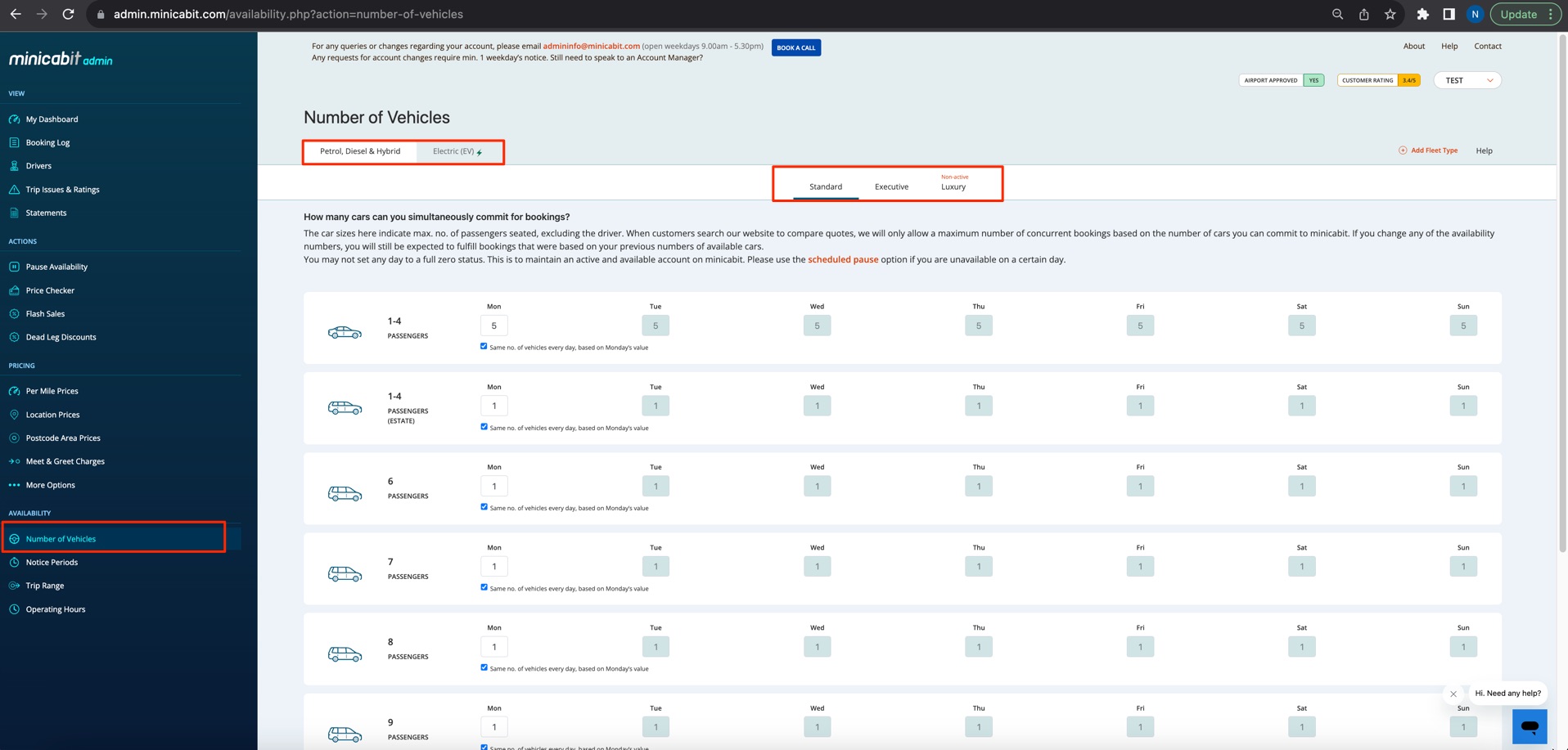 You can now also manage your pricing for each fleet type separately. However, to minimise entering your rates each time, now you can also simply apply a % uplift to your Standard cars' pricing to automatically generate rates for your other fleet types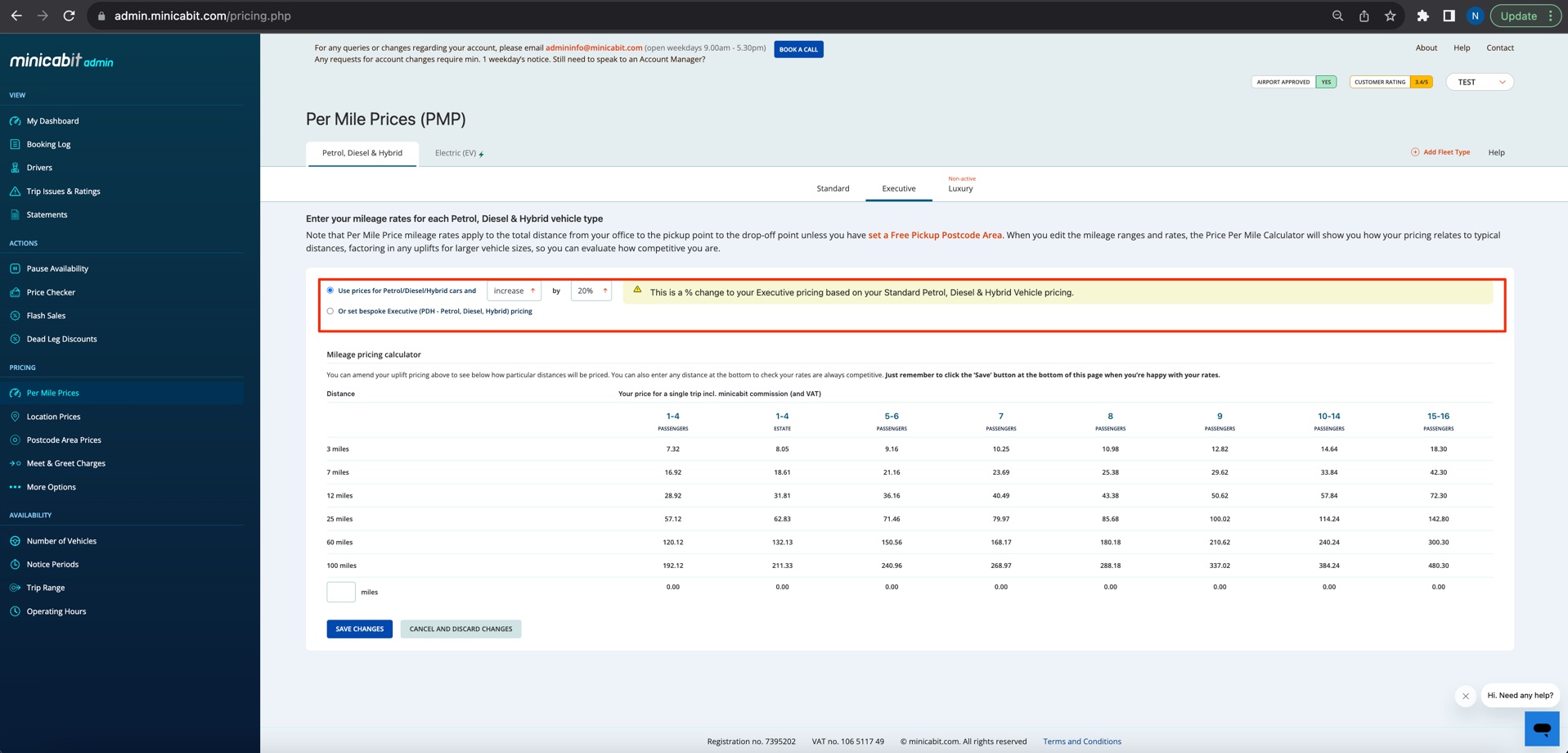 Our refreshed 'Flash Sales' tool now enables you to schedule discounts for a much longer period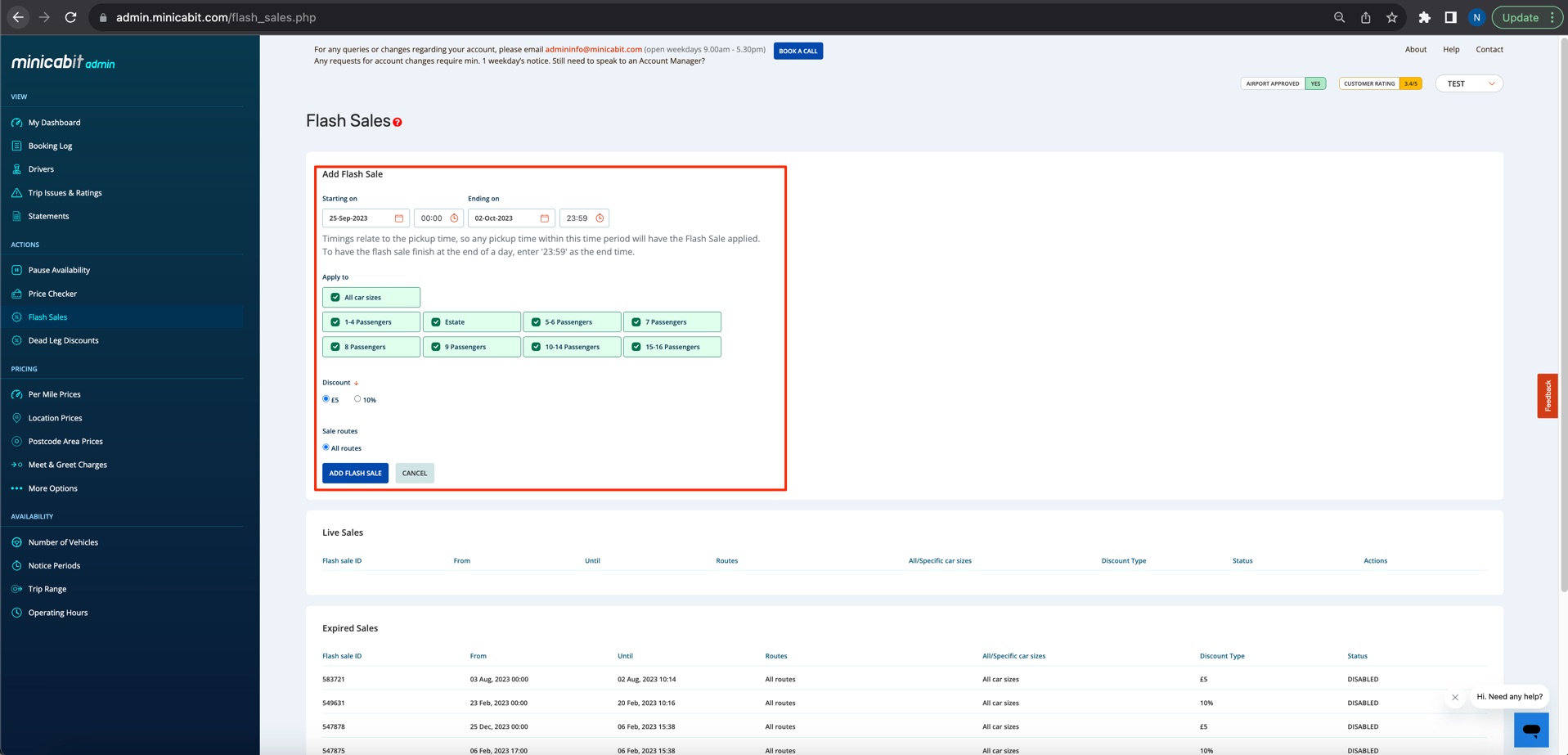 Look out for even more exciting features to come - we look forward to driving more business to your business!